Many Brazilians and foreigners alike are flocking to cosmetic surgery, as practiced in Brazil. New living conditions, especially with the advent of confinement due to the spread of the COVID virus, have prompted people to flock to cosmetic surgery to enjoy greater beauty and well-being. For all these people, too, the fear of appearing in public with disabilities, particular signs of ugliness, or scars from accidents must come to an end.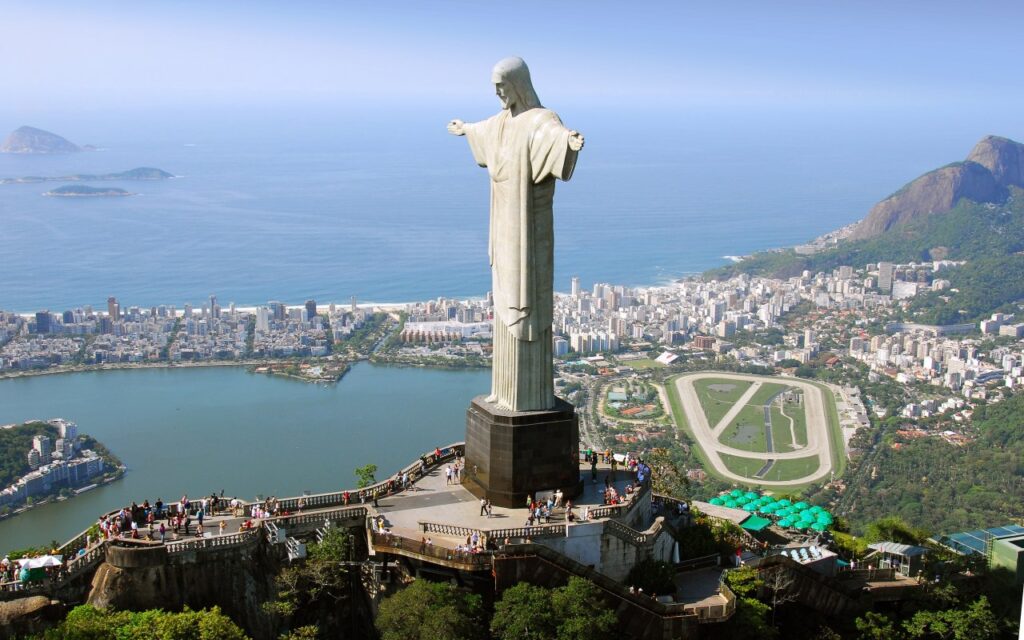 Many people have taken advantage of the new conditions of confinement and remote working to undergo one or more cosmetic surgery procedures. Just as there are breast reduction and breast augmentation operations, so there are face lifts, peels and other procedures, such as liposuction.
Many of those who have taken full advantage of the confinement to undergo cosmetic surgery have told the media and announced on social networks the multiple operations they have undergone, and that they are therefore very happy to have taken advantage of this step to make themselves more beautiful and younger.
The number of cosmetic operations in Brazil has exploded
Brazilian surgeons have been saying it loud and clear lately, reporting a remarkable increase in cosmetic surgery operations. One spokesman even announced that the number of cosmetic surgery operations had risen by around 40% compared with the number performed before the pandemic. Many plastic surgeons have had to extend their working hours. They have also had to recruit more staff. One thing is certain. The cosmetic surgery and beauty sector is not in crisis.
Surgery that stands out from the crowd
This is otoplasty. According to Brazilian cosmetic surgery professionals, this is one of the most sought-after procedures during this period of confinement, and particularly when masks are worn. So what is it all about?
Otoplasty is surgery to remove protruding ears. It's very popular during this period, because wearing a mask seems to make the ears stand out. For professionals, otoplasty is usually reserved for very young children, aged between 8 and 10. Lately, however, since the beginning of 2020, adults have been undergoing the procedure.
Another aesthetic procedure that is exploding is lip aesthetics.
Here's another peculiarity of this period of confinement and telecommuting. Because of telecommuting, many people are flocking to lip aesthetics. The reason is that during telecommuting videoconferences, faces are constantly observed on the screen.
The place of cosmetic surgery in Brazil
In the land of samba and soccer, cosmetic surgery plays a key role, as physical appearance is an integral part of our cultural heritage. For the past 30 years, cosmetic surgery has occupied a prominent place in the mores of all Brazilian social classes.
Imagine that in Brazil, no less than one million cosmetic surgery operations are performed every year. And the country has recently overtaken the United States as the country with the highest number of cosmetic surgery operations.
What's more, medical tourism, and specifically cosmetic surgery tourism, is booming in Brazil for a number of reasons. The best reasons are undoubtedly the prices and the quality. As for the rates offered by clinics and other beauty centers, they are highly competitive, to the point where they offer prices almost 30% lower than those offered in Europe or the United States of America. As for quality, it's a given in Brazil. Indeed, Brazilian clinics spare no expense, offering the very best in cosmetic surgery technology to the many patients who arrive from all over the world. Yes, patients come from all over the world to have their beauty enhanced by Brazilian cosmetic surgery. Rio de Janeiro and Sao Paolo are two of the cities with the largest number of clinics and aesthetic centers. In these two cities, and in others too, the number of clinics and aesthetic centers is very high, and constantly increasing. As a result, competition between them is fierce, as they strive to provide the best care and service for their customers.
In Brazil, cosmetic surgery has become a cult.
Cosmetic surgery has become such a cult that virtually every form of surgery is available. From facelifts and other facial procedures, to those designed to firm up the silhouette of any patient wishing to shed a few kilos of fat.