Getting a burn scar is very common especially in our modern society where every machine or product functions with or by applying heat, this means that accidents have a very high chance of happening and you ending up with a bad scar.
Burn scars can be very annoying because they keep hurting for a long time and leave the worst looking spots which affects your overall look especially when it's in a visible area of your body.
But with problems there's always solutions, and MedEspoir is a master at offering you the best and most innovative treatments for all of your cosmetic needs.
And today we offer you the burn treatment in Tunisia to treat your scars and have a beautiful skin again.
MedEspoir offers you the most highly trained and professional doctors and at the lowest and most affordable price.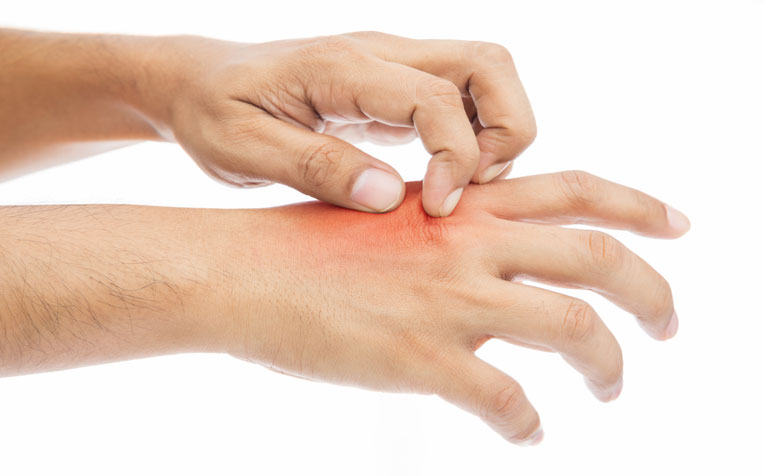 How much does burn treatment in Tunisia cost ?
The financial side of any medical or cosmetic surgery is highly important, you will need the perfect combination between professionalism and affordability.
Lucky for you MedEspoir is a master at this, because with us you will be able to save 70% on the price of having the burn treatment in Tunisia.
We have the most professional and highly skilled medical team in all of Tunisia, our doctors, surgeons, and nurses have studied and trained in the most highly professional medical schools and facilities, they will work day and night for your satisfaction.
MedEspoir is famous for having the most affordable and low prices for cosmetic surgeries in Tunisia, this is why so many people from all over the world choose to come to us.
Our budget friendly prices are thanks to our all-inclusive pakcage that allows you to have the burn treatment procedure while having all the necessary costs covered such as:
The cost of the operation and the medical tools that will be used during or after the operation.
All operation related transportation.
The payment of the doctors and medical team.
Your hotel room at a very high-end establishment during your stay in Tunisia.
The postoperative care and medication.
Burns treatment in Tunisia's price varies according to the technique adopted.
At Medespoir Canada, we set up rates that are studied and accessible to as many people as possible.
What is burn treatment ?
Burns treatment is a reconstructive surgery intended to treat injuries caused by exposure of the body to high temperature heat sources.
Human body tissues are destroyed immediately when subjected to temperatures above 100 degrees Celsius.
Thanks to advances in cosmetic surgery, the results of reconstructive burns are becoming more effective.
What are the types of burns ?
There are four types of burns:
First-degree burn.
Superficial second degree burn.
Deep second-degree burn.
Third-degree burn.
How to prepare for a burn treatment procedure ?
Prior to any medical or cosmetic procedure, you must have some preparations done with your doctor so insure that the procedure goes smoothly and without any complications.
You will have to meet with your doctor so that they can assess your condition and check the quality of your skin.
You will also need to inform your doctor of your goals from the operation, as well as any allergies that you may have and any medications that you are taking.
Smoking should be stopped for a period of time before the operation.
You will also need to meet with an anaesthetist to identify what type of anaesthesia best work for you so that no complications happen during the procedure.
How is burn surgery performed ?
The skin is the largest organ of the human body; it is in direct contact with the outside and is the most affected in the event of burns or thermal trauma.
There are different types of treatments, depending on the severity of the burn, the location of the affected area, the extent of it, and especially the tissues of the skin that have been affected.
This surgery is usually performed under general anesthesia, this means you will be asleep and pain free.
Partial skin graft:
Healthy skin is taken from a place in the body, called the donor site.
For most people undergoing a transplant, skin from the top two layers (the epidermis) will suffice for the transplant.
The donor site can be any area of the body, most of the time, it is a hidden area with clothing like the buttocks or the inner part of the thigh.
The graft is carefully spread over the bare area where it is transplanted and held in place either by pressing gently with a thick covering bandage or by means of staples or a few small stitches. The donor area is covered with a sterile dressing for 3 to 5 days.
Total skin graft:
People with deeper tissue loss may need a total skin graft. This requires the full thickness of the donor site skin and not just the top two layers.
A total skin graft is a more complicated procedure. Common donor sites for these transplants include the chest wall, back, or abdominal wall.
What happens after the burn treatment ?
There are some instructions that your doctor will be giving you after the procedure so that you can have a good postoperative period and help your body heal properly.
It's highly advised that you choose loose and light clothes so that no additional damage happen.
During the first period of your healing; you must avoid hot baths and high temperature; exposure to the sun is also prohibited.
It's very normal to feel slight itching after the operation; your doctor will prescribe the necessary mediation for that and will also provide you with painkillers so that you feel no discomfort.
Lotions and other skin creams are also recommended to promote recovery.
An intervention for the treatment of scars is strongly recommended.
What are the results after burn surgery ?
During a skin graft, the results vary according to the severity of the burn and its location and depend on the ability of the skin to regenerate.
After a burns treatment procedure in Tunisia, the results can be extremely satisfactory or even perfect.