With age, your skin can lose it's beauty and tightness and can appear more wrinkly which makes you look older than you really are.
And on the other hand, a massive weight loss can negatively affect your skin because of the leftover skin that is sagging on your body, this can be very problematic as it does not allow the results of the weight loss to be fully manifested.
But with mesotherapy in Tunisia at MedEspoir all fo those problems will go away.
MedEspoir offers you the mesotherapy in Tunisia at the lowest and most affordable price and the procedure will be done with the help of our best doctors.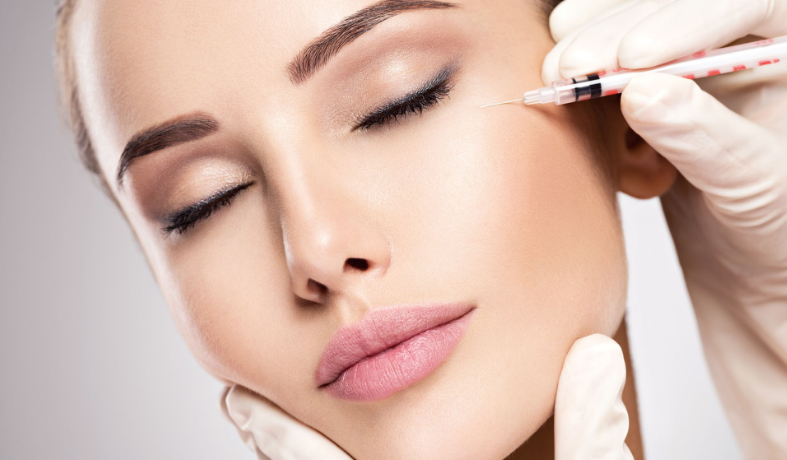 How much does Mesotherapy in Tunisia cost ?
Choosing MedEspoir to have your cosmetic surgery is the best financially wise decision that you can make, this is because when you choose us you will be able to save 70% on the price of mesotherapy in Tunisia compared to any other place.
For 10 years, MedEspoir has been a beacon of beauty and elegance in Tunisia; we are famous for always delivering the best possible results and at the lowest price.
This is thanks to our highly educated and trained medical team that is composed of some of the best doctors, surgeons and nurses that will dedicate their time for your full satisfaction.
But our unique feature is our very affordable and budget friendly prices, because we have prices like no other.
This is thanks to our all-inclusive package that allows you to have the mesotherapy procedure while saving so much money so that you can enjoy Tunisia and everything this beautiful country can offer during your medical visit.
Our all-inclusive package covers:
The cost of the operation and the medical tools that will be used during or after the operation.
All operation related transportation.
The payment of the doctors and medical team.
Your hotel room at a very high-end establishment during your stay in Tunisia.
The postoperative care and medication.
The Tunisia mesotherapy price is all-inclusive, cheap and varies according to the number of sessions.
At Medespoir Canada, we set up rates that are studied and accessible to as many people as possible.
Our advisers will be delighted to send you personalized quotes.
What is Mesotherapy ?
Mesotherapy or mesolift is an aesthetic and non-surgical medical treatment using multiple injections of pharmaceutical and homeopathic medicines, plant extracts, vitamins and other ingredients into the subcutaneous fat.
Mesotherapy injections aim to destroy adipose fat cells, by inducing lipolysis (rupture and cell death between adipocytes).
What is mesotherapy used for ?
Mesotherapy or skinbooster is highly recommended for slight improvements. If you want more loss, it is better to opt for liposuction.
Mesotherapy is effective in improving:
Facial cellulite and neck rejuvenation.
Scars.
Hyperpigmentation.
Fat reduction.
Loose skin.
Stretch marks.
Migraine.
Wrinkles.
Tendonitis.
Alopecia.
Arthritis.
Sports trauma.
Acne.
How does a mesotherapy session take place ?
Before starting, the areas to be treated are identified by the aesthetic doctor, once the area is assigned, it is cleaned with alcohol.
Mesolift involves injecting small amounts of homeopathic medicines immediately below the surface of the skin to break up cellulite and to improve circulation and lymphatic and venous drainage.
Each treatment lasts about ten minutes and is not painful. After the treatment, you can resume your normal activities. The addition of vitamin C to the mixture promotes the tone and quality of the skin that covers it.
The microinjections are given twice a week for a period of 4 to 8 weeks.
Some people may need up to 4 sessions, although a full treatment takes around 8-10 sessions.
What happens after mesotherapy ?
One of the advantages of mesotherapy is that the injection of a drug on the skin or fat eliminates side effects and contraindications.
Drug intolerance is often caused by factors such as dosage and the body's ability to break down and excrete the product.
Once the drug is injected, the body is stimulated and programmed to heal, this is because the areas to be treated are quickly located and affected.
Only small amounts of medication are needed, and the effects of mesotherapy are instantaneous, and it's also important to remember that mesotherapy micro-injections are relatively painless.
The main reason why these injections are so effective for wrinkles and cellulite is that when administered correctly, the injections not only reach the different layers of the skin, but also the subcutaneous fat.
What are the results of mesotherapy ?
The treatment is long-lasting, and the results are simply incredible, when the desired effects are achieved, all that is needed is regular maintenance for about 4-6 sessions per year.
In general, with a small change in lifestyle, mesotherapy can bring very good improvements by helping you lose up to 2 cm of thighs after only 6 sessions.
Mesotherapy strengthens elastin fibers, stimulates collagen production, fights free radicals and stimulates cell activity.
Patients can expect good results; expression lines are reduced and your skin will glow.
Mesotherapy helps to beautify the skin, wrinkles, cellulite and skin rejuvenation are the issues that are treated most effectively with this treatment.
What are the side effects of mesotherapy ?
Even though the mesotherapy procedure is highly effective, it is still a medical procedure, and it's always important to remember that all cosmetic or medical procedure carry with them some potential risks that you need to be aware of.
Some of the risks of mesotherapy are:
Burning that can last 15 to 20 minutes.
A slight inflammation that can last from 1 to 5 days (varies according to the patient).
Slight pain that can last several days.
Skin discoloration, it can be cured on its own or it can be treated with chemical peels to get rid of it quickly.
Slight risk of infection (which can occur when an injection is given).
The doctor will make sure that you are fully informed of these potential risks when you first meet them for your preoperative appointment.
To make sure that your postoperative period goes smoothly and the results are satisfactory, your doctor will instruct you on how to best avoid these potential risks and how to manage them if they do happen.