The main purpose of cosmetic surgery is enhancing each and every body part no matter how small it may seem so that your whole body can seem symmetrical and beautiful.
And when it comes to facial beauty, the eyes are the first place to look; they are the windows to the soul, and they boost your natural beauty.
Eyelids are one of the most important parts of the eye; they have a very important function which is keeping your eyes clean from bacteria while also keeping them moist.
But eyelids can grow and form an unwanted skin that can be problematic aesthetically, making your eyes seem more tired and making you seem older than you really are, which makes many people feel self-conscious about their looks.
If that is what you are suffering from and you are looking for the best solution then look no further, MedEspoir is always here to give you the best and most innovative solutions for all of your cosmetic needs.
If you want to get rid of unwanted eyelid skin and have beautiful shining eyes then the laser blepharoplasty in Tunisia is your best option.
With MedEspoir you will be able to have the laser blepharoplasty in Tunisia Procedure with the help of our best eye doctors and at the lowest price possible.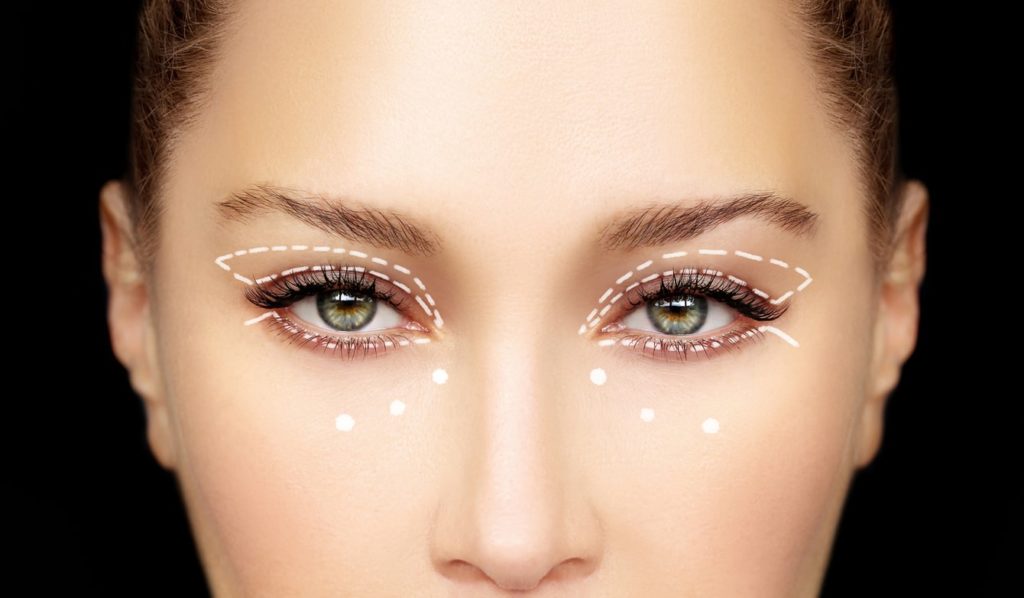 How much does laser blepharoplasty in Tunisia cost ?
Choosing the best clinic or agency for your cosmetic treatment is a bit hard because you need the perfect combination between affordability and professionalism.
With MedEspoir you will have both of those aspects and more as with choosing us you will be able to save 70% on the cost of laser blepharoplasty in Tunisia compared to other places.
Our most important aspect that makes us unique is our all-inclusive package that allows you to undergo your aesthetic treatment while covering all the necessary costs with one small payment such as:
Your hotel room at a high-end establishment during your visit to Tunisia.
The operation costs and the cost of the medical tools that will be used either during or after the procedure.
All operation related transportation.
The doctor and medical team's fees.
The postoperative care and mediation.
Choosing MedEspoir for you aesthetic needs is the most financially wise decision you could make, you will be able to save enough money to enjoy the beauty of Tunisia and make the best put of your visit.
What is a laser blepharoplasty in Tunisia ?
Laser blepharoplasty or blepharoplasty without surgery is the medical aesthetic procedure that is aimed to remove excess skin on the upper eyelids and unsightly bags. Generally, it is done through a laser and aims to obtain facial rejuvenation without leaving scars.
What are the benefits of Laser Blepharoplasty ?
It lifts the eyelids and eliminates pockets of fat.
Results are natural and long lasting.
Does not require surgery.
Does not cause scars.
It is a fast and safe treatment.
Expected results and risks.
How to prepare for laser blepharoplasty ?
You will need to visit your doctor for a preoperative appointment, during which you will explain your goals and desires out of the operation.
The doctor will run some tests on you and test your eyes, take the necessary measurements to establish the best treatment plan for you.
How is Laser blepharoplasty performed ?
Laser blepharoplasty is performed under local anesthesia, the laser is passed through the upper eyelid to collect excess skin, and similarly in the lower eyelid, a laser probe dissolves fat.
This procedure leaves no scars the only incision that is made in a discreet area and is very small, to introduce the laser probe.
This type of laser is also used for the treatment of varicose veins.
What happens after laser blepharoplasty ?
The doctor will recommend that you use creams to relieve the bruises and the inflammation that usually appears after the treatment.
Also, the patient should avoid sun exposure; you cannot wear glasses for the first two days, nor the possibility of applying face creams for at least a week.
After a few days, you can resume your daily routine; you can even resume a moderate sports activity.
Laser blepharoplasty performed in Tunisia is contraindicated in pregnant or breastfeeding women.
Patients with skin problems, such as:
Abrasions.
Eczema.
Wounds.
Cannot undergo this treatment either, the doctor will be in charge of studying whether these patients can or cannot undergo this treatment.
What are the results after laser blepharoplasty ?
The results are not immediate, but between 1 and 3 sessions are necessary to appreciate them.
Since it is not a surgical procedure, it does not present the problems and possible complications of surgical blepharoplasty.
Despite this, bruises, oedemas, inflammations and scabs may appear which will gradually disappear over the days.