MedEspoir Canada provides quality hospital care through an elitist choice by selecting the Tunisia aesthetic clinic among the most renowned.
A comfortable setting, whose high technicality is proven and where the equipment and personnel are known for their high level of performance and competence, is reserved for the exercise of cosmetic surgery procedures.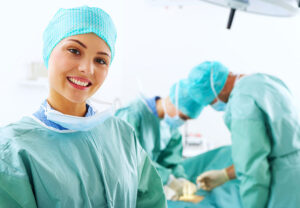 Best cosmetic surgery clinics in Tunisia
Clinics contracted with MedEspoir Canada are managed according to the most sophisticated medical management systems, from medical hygiene standards to the most advanced surgical procedures, international standards are respected as a rule and are subject to periodic audits with a view to their verification and improvement.
The rules of prophylaxis, the modern choice of antistatic floors, intended to prevent the diffusion of dust and the prevention of the risk of microbial infections, are strictly observed to ensure patient safety.
The departments are richly equipped: individual rooms with TV, VIP rooms, special rooms for welcoming visitors, etc. Everything is well thought out to ensure the stay and initial recovery of patients.
Welcoming Canadian patients
As soon as you arrive, a waiting room is reserved for you for a good rest after the long journey.
A perfectly bilingual reception assistant takes care of all the administrative details and presents the schedule of your stay as well as that of your visit to the clinic hour by hour.