One of the most important sense that humans have is sight, it's after all the key to seeing and experiencing the world.
But with old age it could get weaker and more blurry and distorted, and it could be very problematic because a weak sight can prevent you from doing your daily activities and your hobbies.
Weak sight has many downsides such as:
The chances of you falling.
Possibility of not being able to drive anymore.
It can affect your mental health negatively; a study has shown that a poor eye sight can cause depression.
At MedEspoir we believe that every problem has a smart and effective solution, and it's our mission to give you the latest and best treatments in the world, and for the problem of weak eye sight we offer you the cataract surgery in Tunisia.
Thanks to the skills and dedication of our best doctors in Tunisia, you will have a safe operation that we guarantee it's results.
You will also be able to undergo the cataract surgery in Tunisia at the best and most affordable price.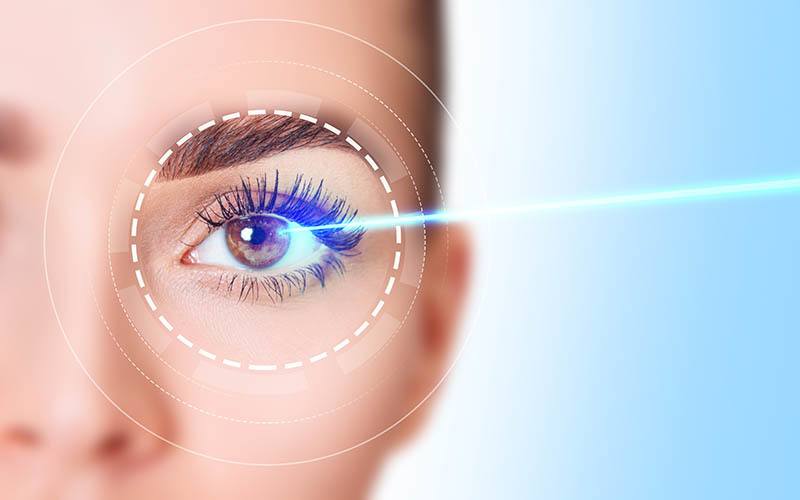 How much does cataract surgery in Tunisia cost ?
Are you tired of the high prices of cosmetic surgeries, but you want to have one? If that's the case then MedEspoir is your best choice.
With us you will save 70% on the price of having any cosmetic surgery like cataract surgery in Tunisia.
To offer you the best prices and cut the high costs we have created a unique all-inclusive package that covers all the costs of the operation such as:
The cost of the medical tool that will be used during or after the operation.
Your hotel room during your stay in Tunisia.
The doctor's fees.
The transportation from the airport to your hotel and from there to the clinic.
The post-operative care and medication.
Our prices are unmatched and our results are guaranteed, we are the best in the field of cosmetic surgery.
What is a cataract surgery ?
Cataract surgery or phacoemulsification consists of treating cataracts, an eye disorder that causes serious deterioration of vision.
When the intraocular lens, the crystalline lens begins to become opaque the eye can lose it's ability to focus and can cause many issues such as:
Colors lose their intensity.
Poor night vision.
Double vision.
Glare becomes frequent.
This means that you start to need more powerful light to see, read, and do your basic daily activities, this is fixed by replacing the failing lens with an implant.
Cataract surgery is currently a quick and painless process, it's very effective and with little risk.
The operation of cataracts consists in extracting the contents of the crystalline lens clouded by ultrasound and replacing them with a personalized intraocular lens.
It restores normal and even better vision for you.
What does cataract surgery cure ?
A few years ago, it was recommended to wait for a very advanced cataract to be able to perform the surgery.
Today, cataract surgery is performed as soon as possible, once the patient begins to notice the symptoms and perceive a deterioration in their quality of vision, along with refractive problems such as:
Presbyopia.
Myopia.
Hypermetropia.
Astigmatism.
What are the types of lenses used in a cataract surgery ?
Intraocular lenses are in constant technological evolution, both in their design and in their materials, currently, there are several types of intraocular lenses.
Monofocal intraocular lenses.
They correct distant vision but the patient still needs lenses to see up close.
Multifocal intraocular lenses.
Using these can remove your dependence on glasses for distance and near vision, more recently, trifocal intraocular lenses have appeared, providing vision at different distances, near, medium and far.
How to prepare for cataract surgery ?
You will meet with your doctor for your pre-surgical appointment, during which you will tell the surgeon of your goals out of the operation and what your expected results are.
The doctor will perform some tests to see if your eyes are in good shape, check your vision, and make sure that you do not have any diseases that can prevent you from undergoing the surgery.
Avoid alcohol and smoking for a period of time before the surgery, they can cause many bleeding problems and are bad to your overall health especially after the operation.
Prepare some time off work; you will need this time to heal and relax.
On the night of the operation make sure that you get a good night of sleep so that you can rest your eyes and go without wearing any make-up.
What happens during the cataract surgery ?
Choosing one type or another of the intraocular lens must be agreed between you and the ophthalmologist during the preoperative consultation according to expectations, indications and recommendations.
Laser-assisted cataract surgery is a painless, safe and quick procedure; it takes a period of 45 minutes to an hour to be done.
The doctor starts by creating entry routes through the cornea for the use of instruments.
The circular opening of the posterior lens capsule or capsulorhexis.
After that comes the division of the contents of the cataract through small fragments which facilitate the use of ultrasound.
Although the use of ultrasound for cataract extraction is not eliminated, it does decrease the energy required for application, which results in faster visual recovery.
The precision and safety of these laser-assisted maneuvers are superior to what surgeons can achieve.
What happens during the post-operative period of the cataract surgery ?
After the operation it's normal to notice some redness in your eyes and feel a slight itchiness and may even notice some clear discharge coming out.
This will all go away in about a week, and your doctor will give you eye drops to manage the discomfort.
The doctor will give you an eye dressing to protect your eyes during the day, you can take them off in the evening before bed but you should keep the plastic eye protection that will be given to you.
Avoid getting soap or shampoo into your eyes during the first week of your healing process and avoid swimming and any physically demanding activities like lifting heavy weights.
What are the results of cataract surgery ?
In the vast majority of cases (95%) and like the LASIK surgery in Tunisia, cataract surgery in Tunisia is a total success.
Your vision improves very markedly, and an appropriate correction by glasses is prescribed after 2 to 4 weeks depending on the patient.
What are the risks of cataract surgery ?
Although cataract surgery is one of the safest and most efficient eye operations with a high success rate, it still comes with some risks that you need to know about.
These risks are very rare and mild if they happen, you and your doctor will talk about them more when you meet up with them for your check up appointment.
Some of the risks of cataract surgery are:
Blurred vision.
Swelling of the retina.
Pain
Itchiness.
Allergic reaction to the drops
High pressure in the eye.
Your doctor will instruct you on how to avoid these risks and how to manage them when they happen, if you feel any major discomfort make sure that you call them.