AESTHETIC SURGERY TUNISIA MEDESPOIR CANADA.
Having the perfect mixture of affordability and the best treatment is a privilege that not all medical agencies and clinics have, but Medespoir Tunisia shines in those two aspects.
With a good public and private health system, the smallest country in North Africa has forged an excellent reputation in the field of medical tourism and particularly in cosmetic surgery.
Supported by an action plan put in place by the Tunisian state, for more than ten years, medical tourism has been able to evolve, structure itself and meet the expectations and drastic requirements imposed by such a field of activity.
Resolutely professional, MedEspoir Canada is now positioned as a natural leader and a recognized expert in the field of medical tourism in Tunisia.
Medicard To offer complete and unequaled services, our agency works in partnership with Medicard, a company offering personalized financing solutions to Canadian patients.
And with Medespoir you will be able to save up to 70% on the price of your medical or cosmetic treatment.
The costs of having a cosmetic surgery in Tunisia.
Medespoir aims at providing all our patients with the best care and the most relaxing experience, this is why we have created our all-inclusive package
The concept of all-inclusive and inexpensive prices means that Medespoir undertakes to provide you with a price that includes all the expenses related to your Tunisian cosmetic, bariatric or dental surgery.
The all-inclusive package will include:
Your hotel room.
You will be provided with a highly luxurious and relaxing hotel room for your stay in Tunisia.
The doctor's payment.
You will be treated by the best doctors in all of Tunisia.
The post-operative treatment.
You will be provided with after operation care and medication
Transportation.
All operation related transportation such as from the airport to your hotel room and from there to the clinic.
Translator.
You will be provided with a translator to speak the language of your choosing.
Cosmetic surgery procedures in Tunisia.
MedEspoir offers a large variety of cosmetic surgeries to meet all the needs of our patients.
We offer all kinds of cometic surgeries such as:
Breast surgery.
Eye surgeries.
Dental treatment.
Facial surgery.
Figure surgery.
Gastric procedures.
Hair treatment and growing.
Infertility treatment.
Intimate surgeries.
Discover the other specialties of Medespoir Canada.
Many people choose not to undergo cosmetic procedures because they fear that they would leave noticeable scars or have a fear of the idea of surgeries.
However MedEspoir offer many alternative and none surgical option for our patients to help them achieve their goal.
Our agency has provided alternative solutions for people interested in aesthetic improvements but refusing surgery such as:
In vitro treatment.
Refractive surgery.
Aesthetic medicine.
You will therefore have the opportunity to practice face and body treatments in our many partner clinics specializing in aesthetic medicine.
Aesthetic medicine is a medical specialty responsible for the restoration, maintenance and aesthetic improvement of the human body.
In recent decades, different procedures and techniques have been developed to allow treatments to be carried out without resorting to major surgeries.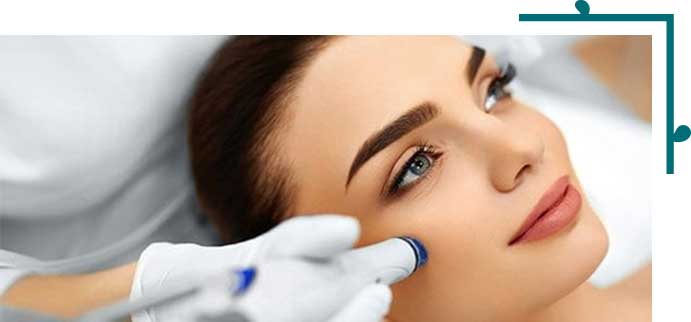 Procedures can be performed with local anesthesia and on an outpatient basis, depending on the objective, the treatment may be for:
The prevention of aging.
The treatment of scars.
Stretch marks.
Burns.
Varicose veins.
We also provide each of our patients with innovations in restorative plastic surgery, refractive surgery with cataract operations but also the latest advances in assisted reproduction techniques such as IVF to optimize your chances of being a parent.
Best Plastic Surgeon in Tunisia: Trust, Experience, and Professionalism
To make sure that you achieve the best results possible for your cometic surgery in Tunisia you must have the best care, meaning that you must have the helping hands of the best doctors in the business.
MedEspoir has made sure to collect the very best and most professional and skillful doctors and nurses to create a highly trained medical team to be at your service.
Our mission is to help you achieve your dreams with the best help and the lowest prices which is why our medical team will work day and night so that you are fully satisfied and happy with your results.
We guarantee you the best results.
Medespoir Clinics: Cutting edge technological facilities for you
We have carefully chosen the best and most technologically advanced partner clinics for your satisfaction and relaxation.
We chose the best criterias to choose our partners such as:
High-performance medical equipment.

The comfort of the rooms.
The safety of the hospital establishment.
The qualification of the medical staff (doctor, practitioner, nurses).

Compliance with asepsis and hygiene standards.

Proximity to airport and hotel.
To find out more, do not hesitate to contact our team. All the necessary information will be communicated to you as soon as possible.
Our all-inclusive prices to help you get the best treatment in Tunisia.
Having the best and most affordable price possible is an essential step in your cosmetic treatment journey, and at MedEspoir Canada we fully understand that.
This is why we have created our all-inclusive package to make sure that our prices are within your budget.
Contact our agent so that they can instruct you on the necessary paper work.
Submit your medical file.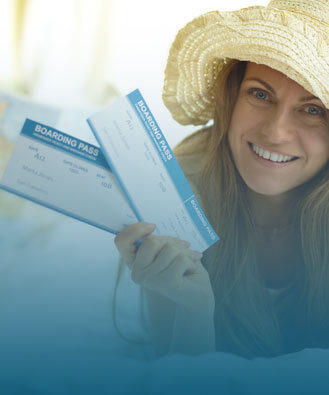 You will have a date, the name of the clinic and the name of your surgeon.
You will get your plane ticket and hotel room.
You will be greeted by a member of our team at the airport.
The transportation is on us; we will take you to your high-end hotel room to rest and then to the clinic on the day of your operation.
You will have a preoperation meeting with your doctor.
The doctor will perform the surgery in the best and most professional way possible.
You will have postoperative care (Rest, medication, food…).
The reviews of some of our patients.
I have always wanted to change the shape of my nose but was worried about the price of the operation, but when i discovered Medespoir and their all-inclusive package i jumped on the opportunity, and it was the best decision i have ever made, i'm fully satisfied with the results.
Joanna michaels
(age 38).

Best care possible, i was suffering from vision problems and wanted to have a cataract surgery, so i chose Medespoir in Tunisia, and it was just perfect, the whole experience was very relaxing and the prices were so cheap i couldn't believe it, 10/10.

i always hated how my arms looked saggy compared to my body, so i decided to have an arm lift at Medespoir in Tunisia, now i couldn't be more proud of my body and this is all thanks to the high professionalism of the doctors.
Mary anne jacobs
(age 42).