Skinbooster is a new aesthetic medicine treatment for deep skin hydration that penetrates even the deepest layers of the dermis to improve it from within.
This treatment, derived from mesotherapy, is ideal for effectively combating the effects of aging without going through the operating room.
What is the price of the skinbooster in Tunisia?
To provide you with the best experience possible we have created our all-inclusive package that will allows you to have the skinbooster in Tunisia and save 70% on the price compared to other locations.
With our unique all-inclusive package, you will be able to have the procedure while having all the necessary costs covered such as:
All sessions.
Aesthetic doctor's fees.
The whole stay.
Airport-hotel, hotel-clinic and other transfer fees.
The cost of medical equipment used for the sessions.
What happens during the procedure of a Skinbooster?
This method regenerates skin damaged by excessive sun exposure and restores and maintains hydration of the dermis improving its elasticity and structure.
After a Skinbooster treatment, the skin will again be smooth, soft and luminous with the characteristic radiance of adolescence.
Over time, we all lose our original skin quality, as collagen and elastic fibers decrease, as does the quality of hyaluronic acid present in the body, which increases roughness and dry skin.
The Skinbooster consists of a series of small injections very similar to mesotherapy: multiple perforations, no less than 30 and 50, in the face and neck, of microdoses of hyaluronic acid.
The application can also be carried out with micro cannulas. The areas most affected by premature aging are usually treated, such as the face, hands, neck, décolleté and lips. Hyaluronic acid is one of nature's most versatile and fascinating substances, as it occurs naturally in our bodies as well as most other living organisms.
The Skinbooster is recommended for:
Men and women with any skin type who have noticed the effects of aging.
In prevention from the age of 35.
In people with dry skin.
After prolonged exposure to the sun or a chemical peel.
What are the follow-ups after a Skinbooster treatment?
There is no follow-up after a Skinbooster treatment since you can resume your usual activities at the end of the session. It is even possible to apply make-up the same day.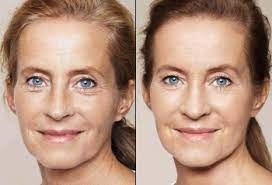 What are the results of the skinbooster treatment?
One of the greatest benefits of Skinbooster is the lifting effect, skin tension, improved elasticity, deep hydration and luminosity. It also improves photo-aging wrinkles.
The results last between 8 and 12 months.
Advantages of the Skinbooster treatment:
Improve skin quality.
Reinforce hydration in a lasting way.
Achieve greater softness, elasticity and firmness.
Get more toned skin.
Improve the structure of the skin in case of acne scars.